Digital Perception, in conjunction with WizardCorp,
is now producing one of the finest quality debriefing systems in the world.
The WizDisplay system provides superior functionality for all your debriefing needs. The following major features are included ...
·  Connectivity with existing ACMI CCS data feed
·  Connectivity with Audio Server
·  Connectivity with Telex-Vega Audio System
·  Connectivity with Echo Server
·  Supports up to 4 simultaneous CCS data feeds
·  Supports changing maps on the fly with correct aircraft placement
·  Supports very large training areas
·  Supports 16 audio channels
·  Supports real-time switching between live and replay
·  Supports recording mission with only hard drive limit to recording time
·  Supports replaying of WizDisplay and ADDS recordings
·  Runs under Windows 2000 and XP with a DirectX 9 compatible card
·  Very user-friendly mouse and screen controls
·  and many others ...
---
Please Browse Our WizDisplay Tour, Starting Here!.
Scroll down to see the main WizDisplay map screen below...
---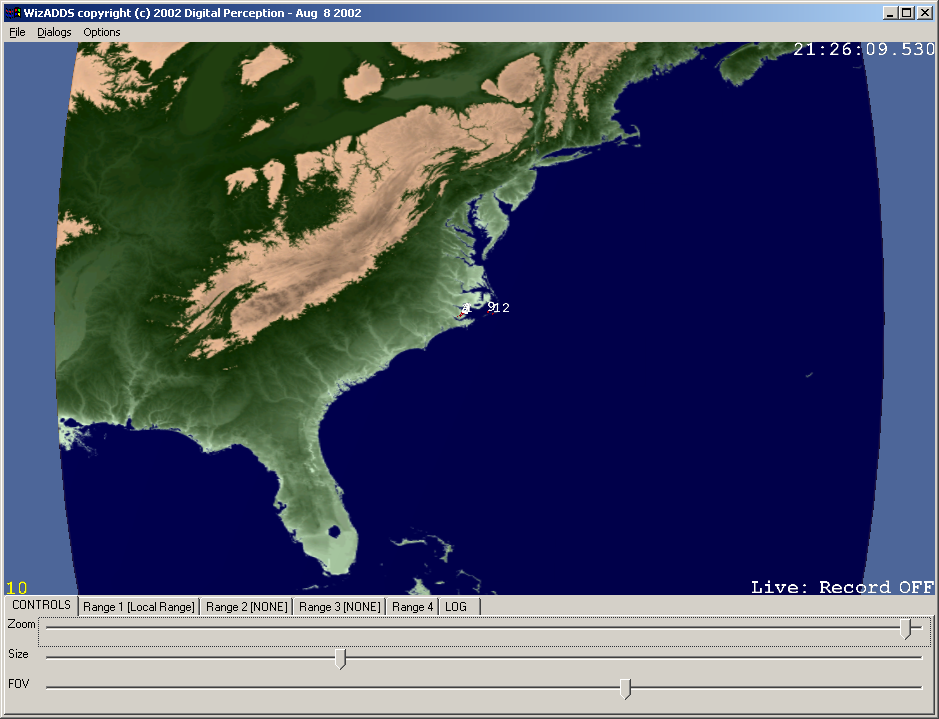 This map can be changed at runtime to any map that is available. The maps are generated using either DTED level 0 or 1 CDs.
---
The user can zoom in on an area of interest with just a few mouse movements. This screenshot is showing the aircraft history trails feature in action. The terrain can even be changed without affecting the area of interest
---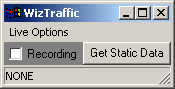 Here are shots of the traffic selection program WizTraffic. These are used to select live or replay modes, and what file or sites are to be displayed.
---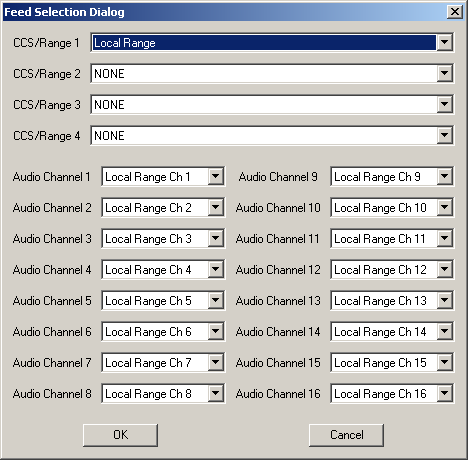 In live mode, this dialog is used to select the information to be routed into the display. It allows for a very configurable mission capability. Up to 4 unique CCS data feeds can be selected and up to 16 unique Audio feeds can be selected. Using the Echo Server at all ranges allows for this very flexible functionality at a very low bandwidth usage.
---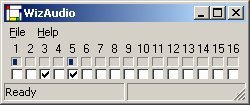 The user can select which audio channels to hear using the WizAudio tool. This common tool is used in live and replay modes to select the proper audio channels for debrief.
---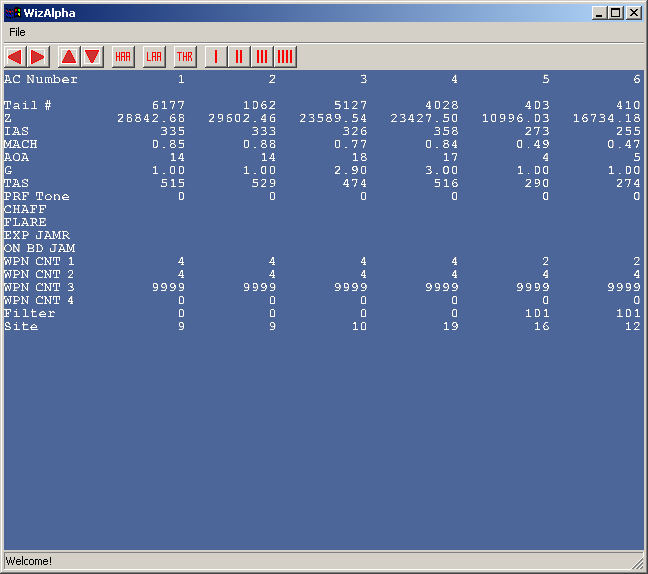 Alphanumeric displays are also shown using the WizAlpha tool. This tool supports several display formats and is multi-feed capable as well.
---
Thanks For Taking Our WizDisplay Tour !
A brochure in PDF format is available here: Brochure - WizDisplay.pdf
Contact sales@dig-perception.com for more information about this product.
---